Bangor-on-Dee Racecourse is indebted to the support it receives from Owners & Trainers who bring their horses to Bangor-on-Dee and the Press who report on the race days.
If you are an owner or trainer and would like further information, please email ownersandtrainers@bangorondeeraces.co.uk
Meet the Owners & Trainers Team
Jeannie, Sue, Sarah-Jane and Harriet will be on hand to help and look after you during your visit to the racecourse.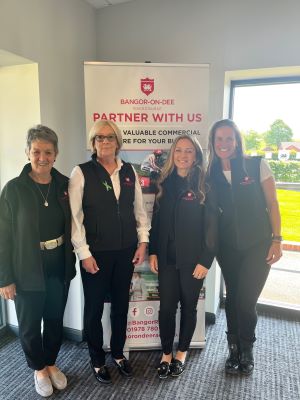 If you work in racing and would like more information about the support available, please visit the Racing Welfare website here.