Halloween Meeting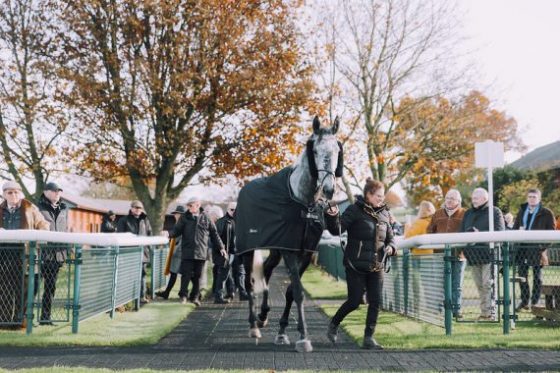 Halloween has arrived at Bangor-On-Dee racecourse!
Make sure you book tickets for a Halloween event you'll never forget. This year will see Bangor-on-Dee racecourse transform into a Halloween hot spot with a thrilling race card to keep you entertained throughout your visit. Who knows, having raced since the start of the 1800's, there may just be some spooky surprises!
The 26th October marks Bangor's Halloween celebration. Racegoers can celebrate the day in style in the care and comfort of first-class hospitality. Why not mark the day by booking into one of our racecourse restaurants for a first-class hospitality package of food and drinks? We've also got some special activities and surprises in the pipelines for the day, which we'll reveal closer to the time.
Use this Halloween to do something entirely new and spend an unforgettable day at Bangor
To give you reassurance when booking, any customer who purchases a ticket for a future fixture will be entitled to a transfer or full refund in the event it is cancelled because of the COVID-19 pandemic.
Due to current government guidance we need to be able to identify individuals attending an event at Bangor-on-Dee Racecourse. After purchasing tickets, you will receive an email confirming your purchase. We will be in touch nearer to the event to ask for the contact details of the other members of your party in order send tickets.
Please note that all tickets will be subject to a £0.75 per ticket administration fee.
For more information, please visit our terms & conditions page.